Holland España Line
Your freight in the best hands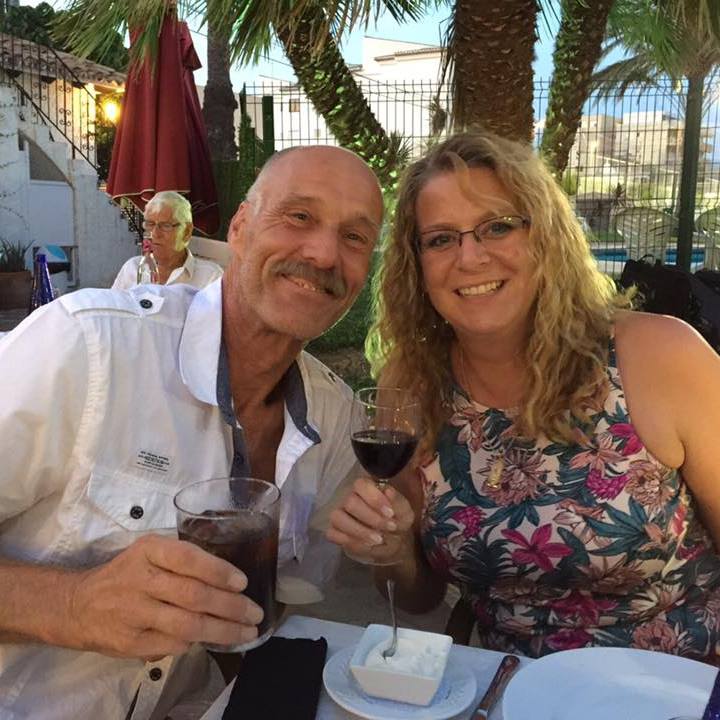 About us
More than 10 years ago we founded the moving company Holland España Line. In the beginning our fleet consisted of only one transporter, but our company and our fleet grew rapidly and continuously until today. In the meantime we can transport up to 98 cubic metres. We are a family business based in Jávea, Spain. Logistics is our passion. Our main focus is transport to and from as well as within Spain.
If you move, we take care of your furniture and household goods as if they were our own. Because we know what they mean to you. We can proudly say that our customers are very satisfied with us – which is also reflected in the ratings.
Contact with our customers is important to us. And we are always there for you if you would like to come by for a coffee or tea in Jávea. Everyone is welcome. And we are pleased that many customers have become good friends.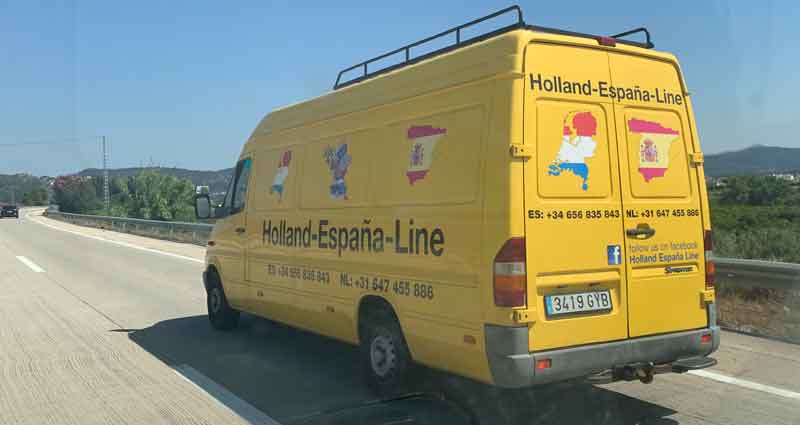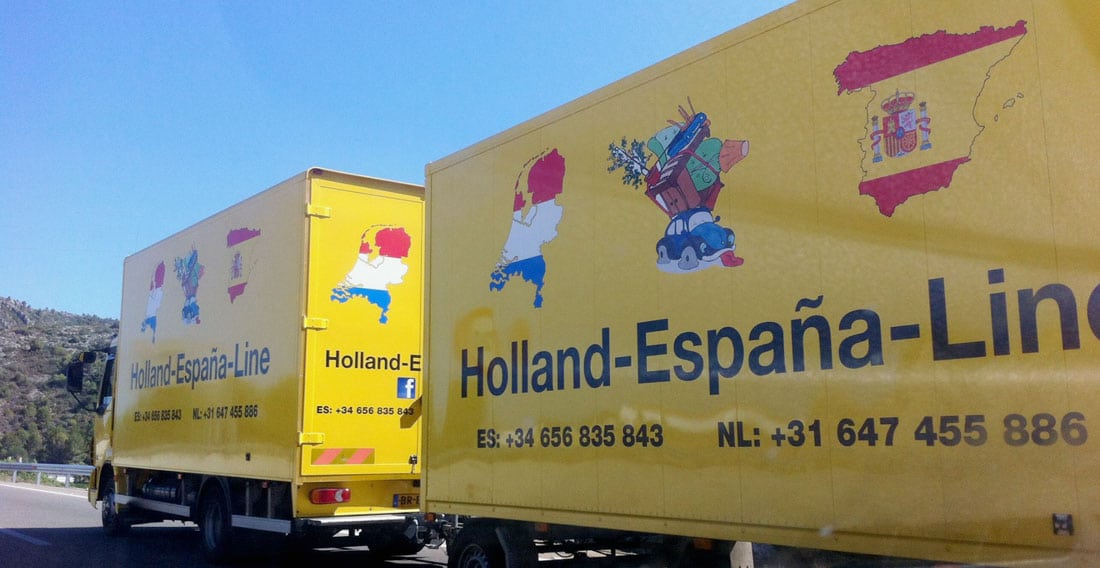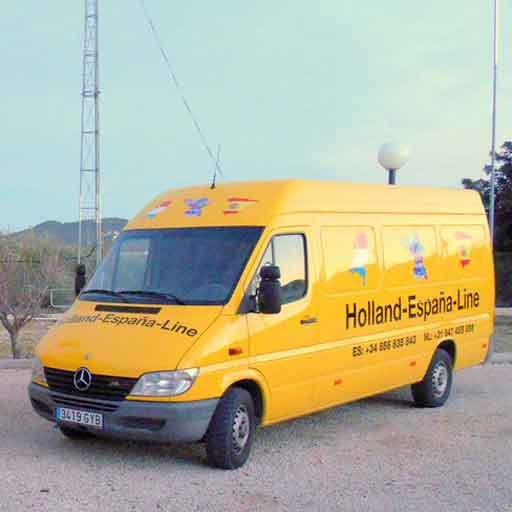 We do small transports with our Sprinter. When the destinations are further and the household goods are larger, our heavyweights come into action. On the left in the middle is our newest truck. But for big and small always applies: everything has to be packed properly and safely!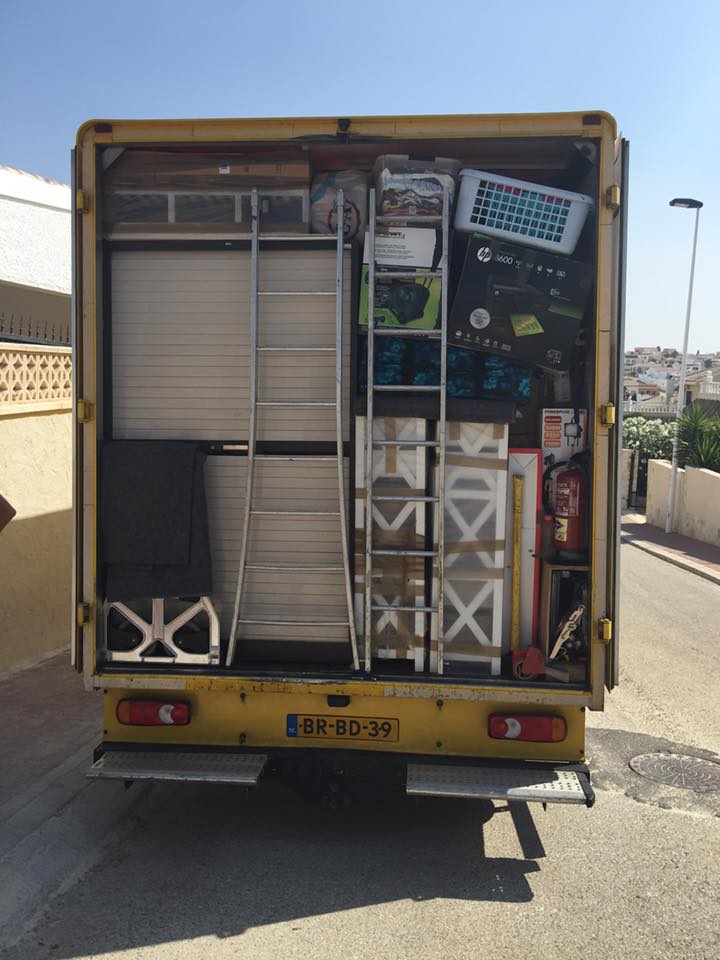 A big request
A good and clear customer communication is very important to us. Therefore, we ask customers and interested parties to contact us exclusively via e-mail or this contact form and NOT via Whats App. We can not process and answer inquiries about Whats App. Thank you for your understanding!
Inmiddels twee keer verhuisd met deze verhuizer en het was snel en goed geregeld. Denkt mee in mogelijkheden en levert goed werk. Absolute aanrader als je spullen te verhuizen hebt. Verhouding prijs kwaliteit is ook zeer gunstig!
Verhuizing van Nederland naar Spanje perfect uitgevoerd. Fijn meegedacht en prettige communicatie en alles voor een vriendelijke prijs.
Bij het eerste telefonische contact voelde het al direct vertrouwd. En dat is zo gebleven. Het ophalen van de inboedel in Nederland verliep prima en een week later was één telefoontje genoeg en even later stond Willem met onze spullen voor de deur van ons vakantiehuis in Spanje. Willem en Karin bedankt voor de goede en persoonlijke service en we kunnen iedereen Holland Espana Line van harte aanbevelen.
Wij hebben al 3 keer gebruik gemaakt van jullie verhuisdiensten. Hoewel wij het de eerste keer best een beetje eng vonden om al onze spullen aan een "onbekend iemand" mee te geven, is het transport iedere keer zeer goed verlopen. Willem komt zijn afspraken goed na en hij is altijd op tijd! Samen met zijn vrouw Karin komt hij de spullen brengen en uitladen. Binnenkort hebben wij Willem alweer voor de 4e keer nodig voor de volgende vracht naar Spanje. Inmiddels hebben wij hem ook al bij veel vrienden aanbevolen.
Geweldige vriendelijke service, mooi op tijd. Zowel laden in Spanje als lossen in Nederland! Willem heel erg bedankt en we hopen op een langdurige samenwerking!
Wat hebben jullie er een mooie website van gemaakt. Mijn complimenten. Ik sprak net met Karin, wat een aardige vrouw is dat zo door de telefoon. Willem ken ik persoonlijk i.v.m. mijn verhuizing vorig jaar en hij heeft het werkelijk fantastisch gedaan. Die nieuwe vrachtauto ziet er ook super uit!
Wij hebben al vele malen gebruik gemaakt van de verhuisdiensten van Willem en Karin. Alles is iedere keer tot volle tevredenheid verlopen. Er wordt heel zorgvuldig met de spullen omgegaan. Er is een heldere communicatie gedurende het hele proces, duidelijke afspraken vooraf en géén verrassingen áchteraf! Willem is flexibel en nooit te beroerd mee te werken en te denken.
Onze spullen zijn door willem in augustus naar spanje gebracht en keurig opgeslagen totdat wij de sleutel ontvingen. Fijn dat er met ons mee werd gedacht. Met het kopen van een huis heb je veel andere dingen aan je hoofd. Als wij over een jaar of vijf definitief naar spanje komen zullen we wederom van jullie diensten gebruik gaan maken!
Hierbij bedanken wij Willem van harte voor het verhuizen van onze inboedel vanuit Spanje naar België. Hij heeft alles met de nodige zorg, voorzichtigheid en stiptheid afgeleverd! Wij waarderen zijn hulp enorm en raden iedereen aan om met hem samen te werken! U kan uw verhuizing met een gerust hart aan hem toevertrouwen!
Holland España Line
NIF: ESX9447457T
Karin Loomans
Ctra de Gata 144, CV-734
03730 Jávea
Alicante
España